KEYNOTE SPEAKER: SEAN JAMES
Named by GardenMaking magazine as one of "20 Making a Difference: and by Landscape Ontario of 2020's Garden Communicator of the Year, gardening has been Sean James' hobby and profession for over 35 years. A graduate of Niagara Parks School of Horticulture, a Master Gardener, writer, and teacher, Sean focuses on eco-gardening techniques, which makes sense since he grew up surrounded by nature near Crawford Lake in Campbellville. He has spoken from the Maritimes to Seattle, and landscaped from Nova Scotia to California. Sean has had the honour to be part of creating the new Ontario Landscape Tree Planting Guide, the Grow-Me-Me-Instead guide, the Ontario Horticultural Apprenticeship Curriculum and the national Red Seal Occupational Standard, and the Master Gardeners' Reference Manual. he has participate din chairing the Environmental Stewardship Committee for Landscape Ontario, the Environmental Committee for the Perennial Plant Association, moderating the Master Gardeners' of Ontario Facebook page, judging the All America Selections garden competition and Hamilton's Monarch Awards. He has been the Ontario spokesperson for Garden Days Canada, has appeared on many television and radio shows and is the owner of 'Sean James Consulting & Design' and an instructor at Mohawk College.

Connect with local seed libraries, horticultural groups and gardeners to seed swap with friends!
Stay tuned for pop-up seed vendor events!
Mastered everything in your own garden library? Share your passion and knowledge and join our Tuesday evening online Trivia!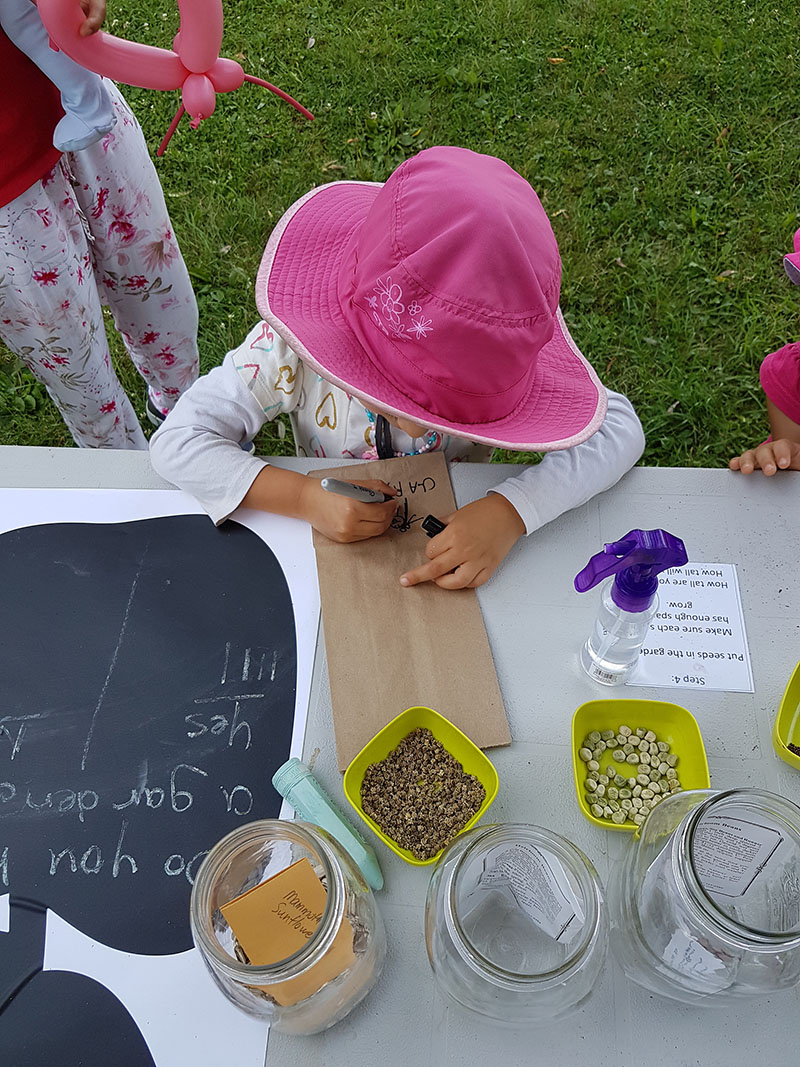 Kids' activity corner! Learn how to get your kids growing with easy fun hands-on activities for all ages. Stay tuned for more information!
Donate and bring your unneeded garden tools to support our community gardens! All garden tools must be in clean and in working condition. 
TBA
WEEK LONG ONLINE GARDENING CELEBRATION
Inspired by Seeds of Diversity this community event will celebrate gardening in across all of Halton Region – Oakville, Burlington, Milton and Action – with a focus on sustainable, local practices and showcase a selection of local vendors selling organic heritage seed, gardening supplies, seminars, gardening trivia, workshops and more! 
Gather information on upcoming community garden workshops, join a horticultural society or community garden and connect with local seed libraries.